Everything you need to know about Microblading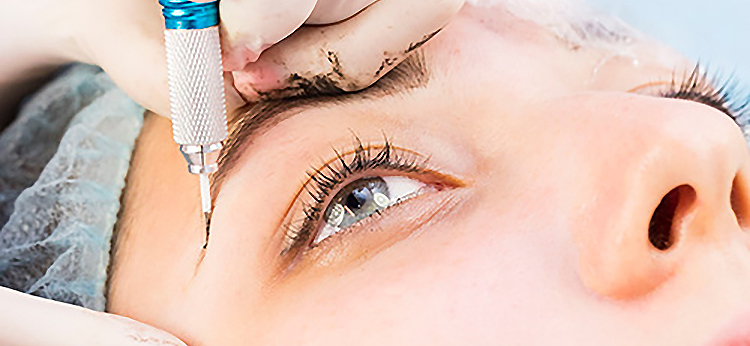 What is Microblading?
Microblading is a form of tattooing where pigment is inserted under skin with a manual handheld tool instead of a machine. Hair-like strokes are drawn with the tool to mimic natural hairs in your brows.
How Much Does It Cost?
The cost includes Consultation, Main Procedure and any necessary Touch Up Sessions to get the best results desirable. View our pricing.
How Long Does It Take?
Consultation takes about 30 min and Main Procedure lasts between one and one and a half hours.
Does It Hurt?
Microblading involves scratching top layer of your skin. Topical numbing cream is used during the treatment to make you more comfortable.
How Long Does It Last?
Depending on the skin type, pigment lasts from one to three years. Color does not change but gradually fades.
How To Prepare for Procedure?
Avoid taking any blood thinning medications a week prior to procedure. Do not wax or use chemical peels on the procedure area.
What To Do After Procedure?
Redness and minor swelling are normal for the first 24 hours following the procedure. Aftercare ointment will provided. For the first week you must avoid sun, tanning and water. Apply Vaseline before shower to avoid water penetration.
---