GUINOT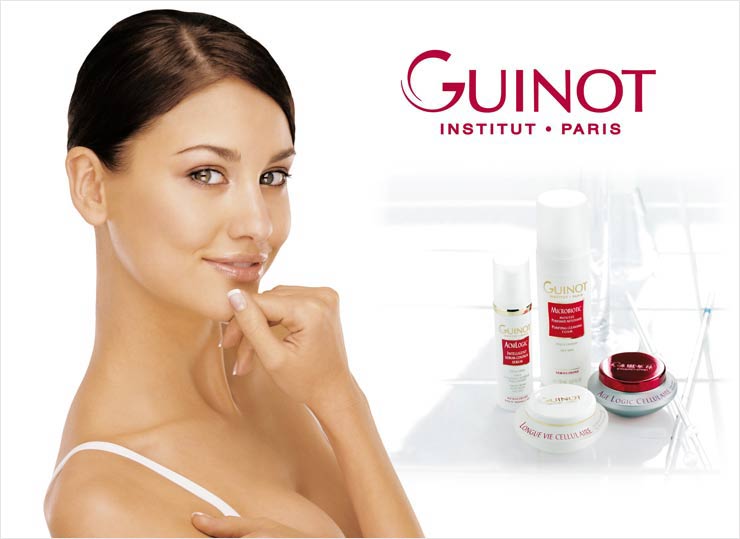 Founded in France over forty years ago by Rene Guinot, a well-known chemist, the collection of skincare products, now known throughout the world as Guinot Paris, began with a focused approach to treating the skin with the now well-known Hydradermie treatment. From this beginning concept moved ahead with products compatible with those used in spa treatment made available for clients' use at home. Today, Guinot Paris skincare as well as the Guinot professional treatments are available in over 1,100 spas/salons throughout the U.S., as well as in thousands more around the world.
A total line, Guinot Paris provides a wide range of beauty care, covering three specific categories- face, body and sun. But in each category, the company's philosophy of professional expertise as a guide to product usage is an important part of its skincare message. Basic to this is the Guinot creed with points out that every skin is different as well as being exposed to different environmental and stressful conditions at different times. It is the synergy of the professional services and the retail products that together brings about skin beauty on which Guinot Paris prides itself.
Keeping its roots in the salons and spas where its professional treatments begin, Guinot Paris has increasingly expanded its retail operation and today is recognized as the leading skincare collection in prestige salons and spas everywhere.
Rx SYSTEMS PF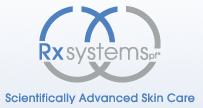 Rx Systems PF was established in 1996 by Dr. Lawrence E. Samuels, a Board Certified Dermatologist who saw the need for skin and hair care products that were easy to use, affordable and effective, so that everyone could bring out his or her most "Everyday Fabulous" self. Initially, Dr. Samuels used his knowledge as a hair transplant specialist to develop pH acid balanced shampoo products that provide maximum benefits to patients with thinning hair and scalp conditions.
After seeing positive results with regular use of glycolic and medicated hair care products, Dr. Samuels began to develop the skin care products that would comprise Rx Systems PF – a complete line of pH-balanced, glycolic complex based products, retinols and moisturizers for the face and body.
How does it work?
Glypoic Complex (glycolic acid and alpha lipoic acid) penetrates the epidermis and works in three ways: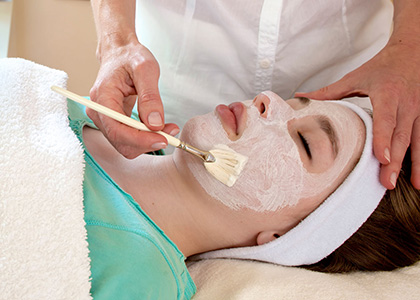 1. Glycolic acid loosens and dissolves the glue-like substance that holds the outer layer of cells to each other and to the underlying epidermis. These thick, piled up, clinging cells are
responsible for the appearance of dry, rough, scaly skin, discolored skin and sun damaged spots. Thanks to Glypoic Complex(TM), these skin cells can now grow and slough in a normal fashion resulting in smoother, hydrated and vibrant skin. This process takes place at the opening of the pores to reduce pore size and blackheads.
2. Alpha lipoic acid is an essential element required for cell growth and improved cell metabolism. Alpha lipoic acid attacks free radicals that damage normal cell division and collagen formation and makes them inactive. This allows better and faster results with products containing Glypoic Complex(TM).
3. Glypoic Complex affects the deeper layers of the skin by improving collagen and elastin synthesis. As alpha lipoic acid inactivates free radicals that interfere with collagen production, glycolic acid stimulates elastin production. The synergistic result is improved skin tone and a decrease in the appearance of fine lines and wrinkles.