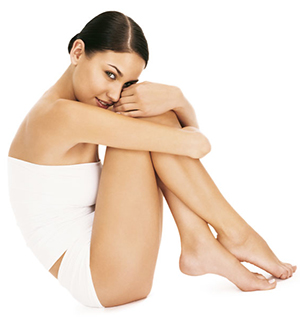 Aromatic Body Sunless | 60 minutes – $80.00
The Aromatic Body Sunless Treatment beautifies your skin with gentle kiwi extract and sugars exfoliate continue with application of Autobronzant Corps D'ete by Guinot Paris Institute. Your tan looks superb, golden, and natural.
Skin Renewal Exfoliation | 45 minutes – $60.00
100% natural treatment with a base of kiwi extract and sugars continued with rich body moisturizer. The skin is freed of dead cells and more effectively profits from the caring active ingredients. Leaves skin amazingly silky.
Contouring (Cellulite) Treatment I | 60 minutes – $90.00
A natural, manual treatment with Essential Oils, helpes to make areas affected by cellulite slimmer, firmer and fitter. For best results Contouring Treatment I should be combined with Conturing Treatment II in a series of total six treatments.
Contouring (Cellulite) Treatment II | 75 minutes – $110.00
Contouring Treatment II combines manual techniques of Contouring Treatment I with an incredible Clay and Green Tea mask with a "sauna effect." The exceptional absorbing power of the Clay detoxifies and drains the tissues. The Saunamask filters out the water and clogs the tissues for an instant slimming effect.
Back Relaxation Treatment | 30 minutes – $50.00; 45 minutes – $80.00
Take advantage of combination of lymph drainage and point pressure massage to relax after a hectic day. Calming touch of experienced professional, warming texture of aroma oils, and comforting atmosphere will help you to relieve physical and emotional tension.