*FREE CONSULTATIONS*
Microblading | 2 hours – $350.00
*The cost includes consultation, main procedure and touch ups on the 4th and 5th weeks. Touch up after three months is $150.00 and after one year is $300.00. After two years the price will go back to the original.
Eyebrows are arguably the most important facial feature. If you are not satisfied with the ones you have I would like to introduce you to microblading.
Microblading is very natural option that delivers semi-permanent result. Microblading is perfect for those who wants to fully reconstruct, define, cover gaps, or fill in overplucked brows.
Hydra Peeling Skin Renewal Treatment | 40 minutes – $90.00
Guinot's hydra peel treatment exfoliates, resurfaces, moisturizes and renews the skin.Hydra peeling with hydra PH uses Phitic Acid while Hydra peel with Hydrabrasion uses natural cellulose particles and papaya extract. Treatment minimizes brown spots, smoothes out the texture of the skin, increases radians, minimizes signs of aging and deeply moisturizes the skin.
The best suited Hydra pill treatments are determined based on the client's beauty goal and level of skin sensitivity.Your skin will look and feel cleaner, fresher and younger while regaining it's luminosity.
Aromatic Face Treatment | 60 minutes – $70.00
Beautify the skin with essential oils and plant extracts customized for you. The Aromatic Facial is a soothing treatment, which incorporates essential oils, plant concentrates and massage to hydrate, balance and energize the skin. Plant concentrates are rich in active ingredients which feed the skin essential vitamins and nutrients, the essential oils relax the body and mind while caring for the skin.
Liftosome | 75 minutes – $80.00
With age and fatigue, the skin slackens and losses its tone. The Liftosome treatment recreates the youthfulness and firmness of your face. Exclusive treatment with Pro Collagen promotes the skin's elasticity. Gentle heat of the Thermolift Mask provides new energy to regenerate your skin's firmness. You face looks younger, relaxed, and firmed.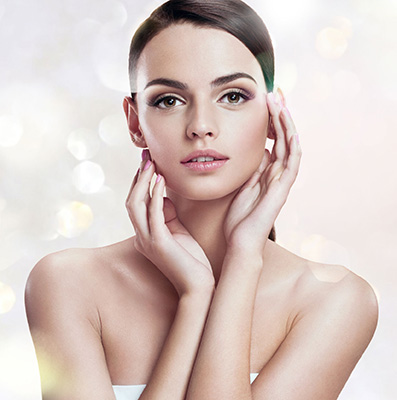 Deep Cleaning | 60 minutes – $70.00
Designed for acne skin and skin with large pours and thick texture. Gentle cleanser and deep exfoliating gommage prepares skin for steaming and extractions. Massage Jacquet and Soothing mask with flex and wheat seed promotes lymphatic circulation to avoid inflammation after extractions.
Mini Facial | 30 minutes – $50.00
For an initial experience, trying new product, or testing your esthetician, mini facial will be an ideal service for you. This facial includes cleaning, exfoliating, toning, point pressure massage, and moisturizing.
Acid (Glycolic) Peel | 30 minutes – $40.00-$50.00
Acid peels help accelerate the process of natural exfoliation. Glypoic Complex™ by Rx Systems provide visibly remarkable effects. Peeling agent is an acid which penetrates skin deeper, removing dead skin cells, leaving behind live, healthy, and rejuvenated cells. This procedure can be done on any area of your body, but face and hands are recommended the most. Face Peel: $40.00 Arm Peel: $50.00
Non-Surgical Face-Lift | 60 minutes – $90.00
Revolutionary treatment instantly improves elasticity, firms aging skin and decreases the appearance of fine lines and wrinkles; gives your skin clarity and brightness while improving texture and discolorations. The treatment consists of two peels: Glycolic peel exfoliates and penetrates skin, while enzyme peel soothes and delivers many nutrients deep into skin.
Dermaplaning | 30 minutes – $75.00
Macro Needling | 60 minutes – $150.00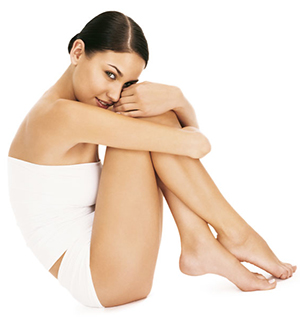 Aromatic Body Sunless | 60 minutes – $80.00
The Aromatic Body Sunless Treatment beautifies your skin with gentle kiwi extract and sugars exfoliate continue with application of Autobronzant Corps D'ete by Guinot Paris Institute. Your tan looks superb, golden, and natural.
Skin Renewal Exfoliation | 45 minutes – $60.00
100% natural treatment with a base of kiwi extract and sugars continued with rich body moisturizer. The skin is freed of dead cells and more effectively profits from the caring active ingredients. Leaves skin amazingly silky.
Contouring (Cellulite) Treatment I | 60 minutes – $90.00
A natural, manual treatment with Essential Oils, helpes to make areas affected by cellulite slimmer, firmer and fitter. For best results Contouring Treatment I should be combined with Conturing Treatment II in a series of total six treatments.
Contouring (Cellulite) Treatment II | 75 minutes – $110.00
Contouring Treatment II combines manual techniques of Contouring Treatment I with an incredible Clay and Green Tea mask with a "sauna effect." The exceptional absorbing power of the Clay detoxifies and drains the tissues. The Saunamask filters out the water and clogs the tissues for an instant slimming effect.
Back Relaxation Treatment | 30 minutes – $50.00; 45 minutes – $80.00
Take advantage of combination of lymph drainage and point pressure massage to relax after a hectic day. Calming touch of experienced professional, warming texture of aroma oils, and comforting atmosphere will help you to relieve physical and emotional tension.
Brow, Lip, Chin, Cheeks
| $10.00+ each
Stomach
| $10.00+
Underarms
| $20.00
Full Arm
| $35.00
Half Arm
| $25.00
Bikini
| $25.00
Brazilian
| $45.00
Full Leg
| $55.00
Half Leg
| $35.00
Full Leg & Bikini
| $70.00
Half Leg & Bikini
| $60.00
Chest
| $30.00
Back
| $40.00
Chest & Stomach
| $45.00
Nostrils
| $10.00
Ears
| $10.00